Read or leave Reviews or Testimonials of Jarboe Mechanical HVAC LLC.
We are including links to review us on Google or to write a review to be displayed on this website.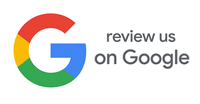 Jarboe Mechanical HVAC LLC
Average rating:
11 reviews
Sep 23, 2023
Google Review
City & State:
Calvert County, MD
We had someone come out today to fix our HVAC system due to a build up of dust and reoccurring dark filters. Eddie was amazing and took care of every small detail! I would 10/10 recommend this place - thank you!!!
Service: HVAC system maintenance
Sep 21, 2023
Google Review
City & State:
Southern MD
Positive: Professionalism, Punctuality, Quality, Responsiveness, Value
I want to express my satisfaction with the company Jarboe Mechanical. There customer service is excellent including the responsiveness and knowledge that the employees of the company have. The owner of the company is extremely accommodating and easy to work with. In this day and age when customer service has pretty much gone out the door it is nice to experience a company that really cares. I would highly recommend Jarboe.
Services: HVAC system maintenance, Heating system installation
Sep 12, 2023
Google Review
City & State:
Calvert County, MD
Positive: Professionalism, Punctuality, Quality, Responsiveness, Value
The team at Jarboe are top notch. The response time and quality of work is incredible and truly appreciated. Eddie is professional, knowledgeable, and great to work with. Eddie adjusted the flow of water from the HVAC unit to the pump in a tight space and accomplished the task with ease. Thank you all for the work that you do.
Services: HVAC system repair, HVAC system maintenance, A/C system maintenance, Repair HVAC
Aug 17, 2019
Homeowner
City & State:
Owings, Maryland
Absolutely amazing service!! Very kind and easy to talk to staff along with providing timely and trustworthy help while we were in need. My family and I were treated like we were the only ones that mattered. Especially Derrick whom helped us directly. Definitely will recommend to family and friends in the future as service was outstanding with this company. You will not be disappointed.
Jul 17, 2019
Facebook Review
City & State:
Huntingtown, MD
Love this company from the owners Rusty and Linda Jarboe to Victor the vice president to every one of the technicians all are knowledgeable and professional , they actually do what they say they are going to do, no hidden charges customer service is excellent!
Jun 25, 2018
Yelp Review
City & State:
Greenbelt, MD
Jarboe Mechanical was contracted to remove an old HVAC system and install a complete new unit at the Mishkan Torah commercial facility in Greenbelt, Maryland. Their work was, in every way, completely satisfactory. Their highly skilled technicians removed the old oil furnace and condenser units and installed new equipment professionally, with no damage to the facility and in a timely manner. A very difficult rigging job was required to place the 1000 pound external heat exchanger unit in a very confined space. This was easily accomplished by the Jarboe team. Communications with the company was excellent and concerns , real or imagined, were quickly addressed.

I would, without reservation, recommend Jarboe Mechanical for any HVAC job they decided to take on.

Irv Salzberg
Mishkan Torah
Co Chair Building Committee
10 Ridge Road,
Greenbelt, MD 20770
Jun 20, 2017
Managing Member
City & State:
Huntingtown
I was in a tough situation with a tenant that had been patient while I kept using another HVAC provider that just wasn't able to fix the problem. I called Jarboe Mechanical, they came right out and fixed it on the first try even though it was an intermittent problem that can be difficult to diagnose.
Jan 13, 2016
Homeowner
City & State:
Huntingtown Maryland
They are the most honest and dependable company. From the customer service people to the actual technician who comes out- they were top notch! Such a relief to have a honest person work on your system!!

They were quick, knowledgable and respectful!! We will definitely use them again!!
Aug 30, 2015
Fast and Reasonably Priced HVAC Service in Welcome, MD
City & State:
Welcome, MD
When our unit went out, this company was able to come to our house the very next day to fix it. The mechanic that arrived, Daryl, was very friendly and informative. The service we received was very fast and reasonably priced and I would recommend this company to anyone.
Jun 26, 2015
Quality HVAC Products at Lowest Price
City & State:
Columbia, MD
Installed quality brand products at the lowest price. Great service!